SoCal verteran punk rockers Ten Foot Pole are back with a brand new album entitled "Escalating Quickly"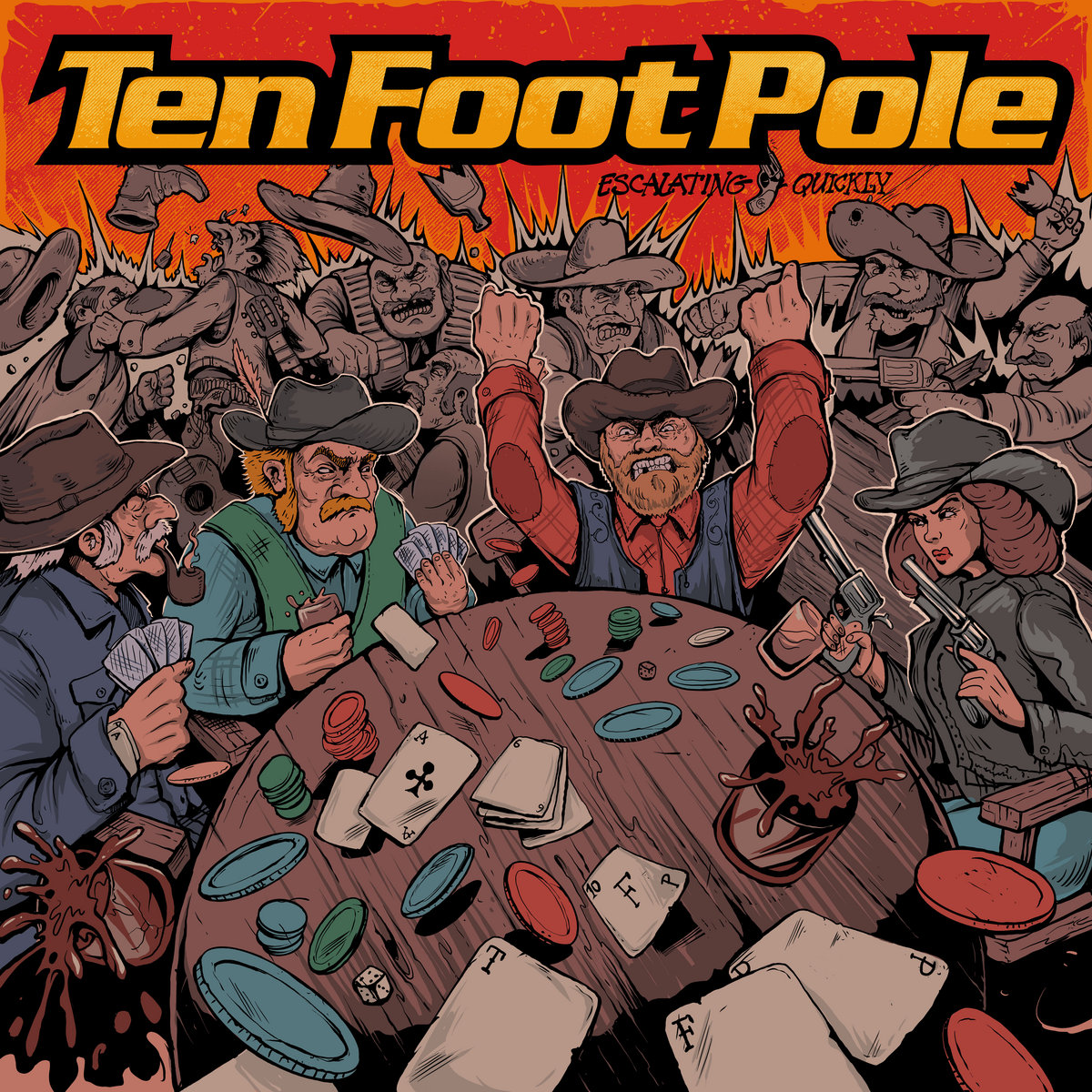 "Escalating Quickly", producer Ryan Greene, anxious to showcase his skills beyond the iconic 90's albums he produced (NOFX, Lagwagon, and No Use for a Name, etc.), was going for "The Bohemian Rhapsody of 90's punk," adding layers of ear candy and outlandish special guest shredding to the solid new TFP songs. Ryan added "If I never do a record after this I would want people to remember me by this record.
Everything Dies: A fun, bouncy, sing-a-long celebration of impending doom. Love, life and even puppies are not safe in this reminder that there is no happily ever after—but maybe that thought can help us let go of our worries and enjoy the moment.
Forever Road: A metal meets space pop anthem of defiance against corrupt and tyrannical forces. We know the struggle never ends, but are committed to making the best of things…and rocking out with shredding guitar solos to keep up our spirits.
Though the band was featured in recently released Lifoti's October/November 2019 issue 10, you can check it from below link's for your country: