Perry Stevens is back on the scene with a stunning new release, Glittering Mama.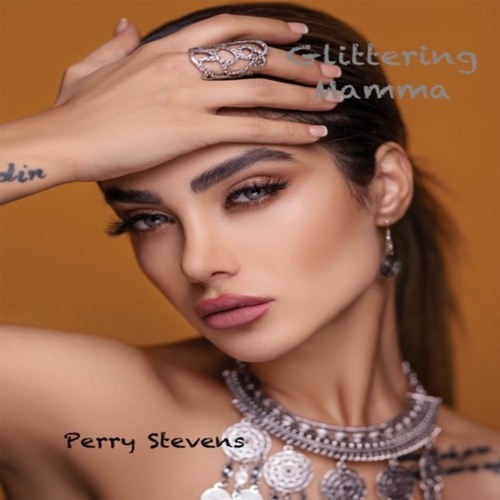 March 2020 - Something quite special can happen when the melodies of blues collide with the energy of rock and many other styles. While some might think that these genres are worlds apart, they have so much in common, and artists like Perry Stevens represent the perfect example of how thee different sounds can come together under one roof to create something that's truly perfect. The artist recently unveiled a brand new studio single titled Glittering Mama.
The track is magnetic, impactful and engaging, combining great melodies and exciting hooks, with a world-class production that's always about making sure that every detail in the mix is up to snuff. As they say, a chain is only strong as its weakest link, and in this case, it's hard to find a fault in terms of production, songwriting, and performance excellence here. When there's so much passion and focus involved, you really can't go wrong indeed! Find out more about Perry Stevens and do not miss out on Glittering Mama, as well as other astonishing music releases from this talented artist. This project is now available on Spotify, as well as other digital music streaming platforms on the web. As an artist, Perry Stevens isn't just about creating great music.
For him, the storytelling component of being an artist and songwriter is also quite important. This is precisely the reason why he is always building powerful narratives and relatable stories, which are just as catchy as his amazing instrumentals and vocal melodies. With Perry, you don't just get a good song, but also a fantastic snapshot of an artist with something to say, and a very creative approach to what he does. Glittering Mama is a showcase of personality and passion, and a very stark reminder that Perry is an artist who is not the kind ofperson who would rely on a shortcut or settle for less. His songs are excellent and well-produced, a strong indication of his artistic integrity and ability to create music that's massively appealing. Perry follows in the footstep of influential recording artists such as Elvis Presley, John Denver, Neil Young, and even icons like Johnny Cash, among others. Having said that, Perry still managed to develop a strong individuality, shining for his personality and showing the world what he is all about. This release is a must for all fans of high-quality blues and rock music out there. Great background music, or astonishing lyrics? With Perry's music, you don't really have to choose, because his music is the real deal, the complete package.
What's special about the artist's work is definitely the fact that there are so many detail and nuances fueling the production, leading to an engaging, interesting, and one-of-a-kind sound that shows no signs of slowing down in terms of impact and punchiness. This song is a story of a man who goes by his favorite night club to see Glittering Mama, and drink his problems away. This track has a classic rock and blues feel, and the sound of the guitar especially reminds of classic iconic such as ZZ Top, only to mention but a few. There is so much energy making this song special, and Perry's vocals are a great match with the stunning instrumental.
As always, he is a master at creating a raw and genuine edge with his vocal performances, in line with some of the most authentic blues and rock performers of all time.Ultimately, this is yet another amazing musical release from Perry. By now, his fans know that they can always count on him to deliver high quality music, and this foray into the blues is exactly what we needed at times like this. While most people around the world are struggling due to this coronavirus crisis, or are forced indoors as cities lock down, it is quite important for people like Perry to keep making beautiful music. Thankfully, he always delivers, and this exciting song is another stunning addition to his growing songbook, which is filled with spontaneous and exciting moments.
Find out more about Perry Stevens, and do not miss out on this stunning new release, which is currently available on the artist's official Soundcloud page.