The Strands powerful vocals, the electrifying guitar riffs, the beat or the captivating lyrics, It's that touches you deep inside, almost to the point of goosebumps.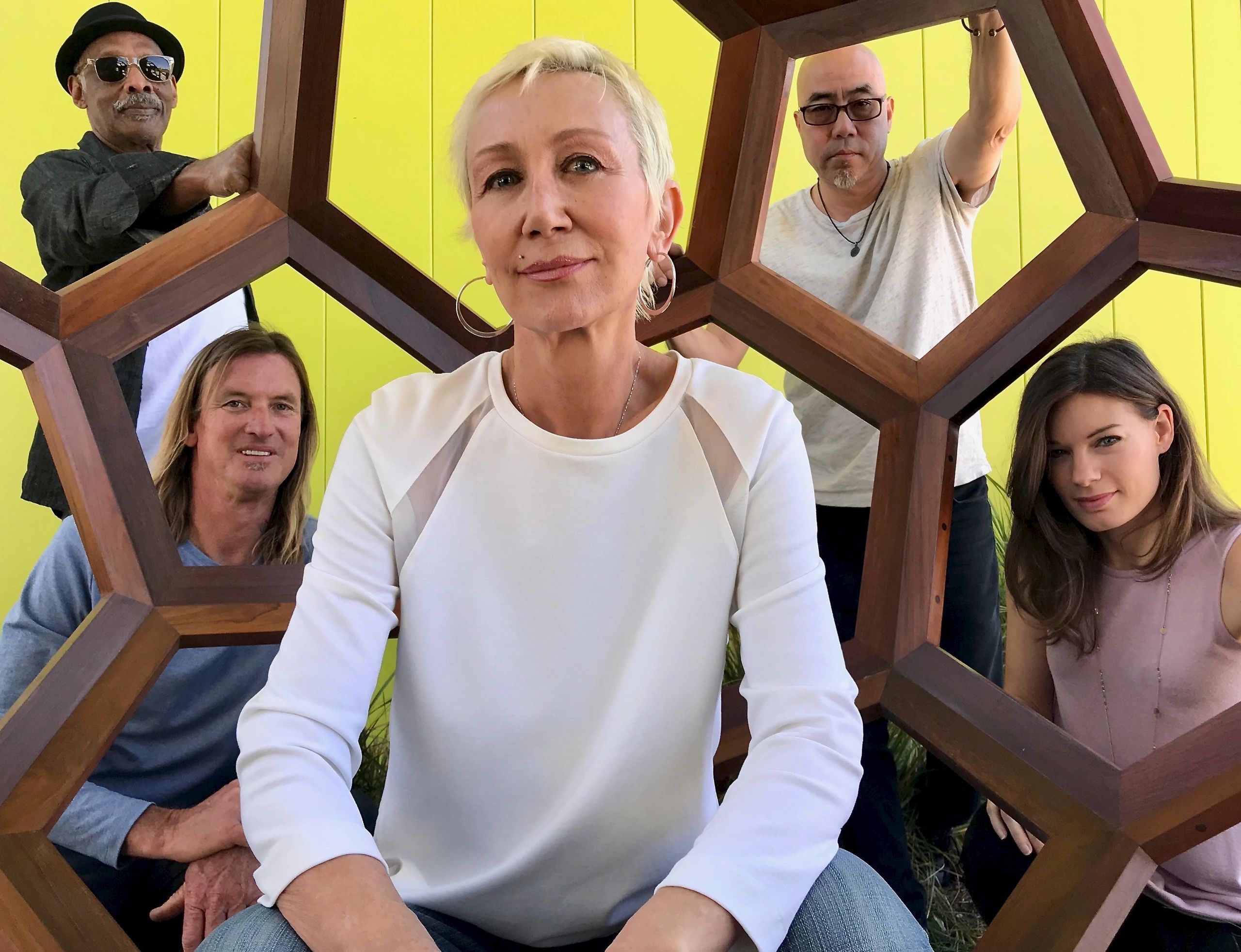 The Strands, formed in late 2011, have been gaining critical acclaim with their genre-defying sound that they like to call Artisanal. With an emphasis on thoughtful and provocative lyrics, The Strands groove as lead singer, Amanda Campbell, delivers their original material with passion and style. Alongside West Coast Blues Hall of Fame inductee, Richard Green on lead guitar, playing elegant and restrained rhythms and solos are Emily Ashenfelter on keys and background vocals, and Strands founder, Paul, on bass guitar withLance Tamanaha rounding out the band on drums. The band also performs for private functions with a playlist tailored to each event. Their style can be described as Jazzy and Soulful. Their sound has been described as "genre defying " and their lyrics, "thoughtful and provocative." Through out all their songs, they maintain a solid groove.
Amanda Campbell, originally from England, has a talent for creating images and environments with her songs; she transports you to a world and a time – possibly 19th century England – of lampposts shimmering in fog, cobblestone streets glistening after a rain, swirling pearl greys and clouded moons. Campbell is now stepping out on her own while still singing as the groove of The Strands, writing and releasing songs with thoughtful and provocative lyrics that cross lines, pull heartstrings and create a sonic environment unique in the jazz and blues world. The Strands have built a large and loyal following in West LA and are long overdue for an album that can bring their unique jazz/blues/poetry to fans everywhere. Recently Released "Freshly Cut" is thoroughly enjoyable and should put The Strands on everyone's radar.
The Band was featured in recently released Lifoti's June 2019 influencer issue, you can check it from below link's for your country: