It's Poon is a lyrical beast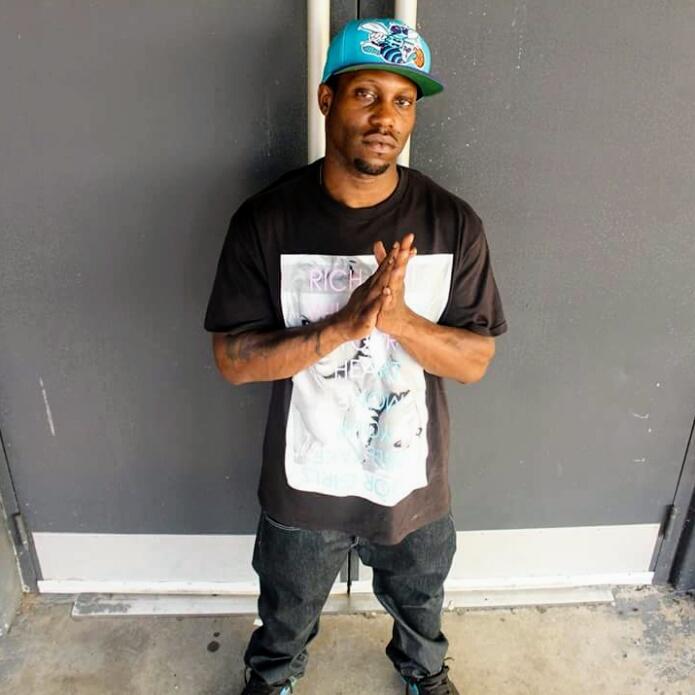 Lee (It's Poon) Henderson originally from Birmingham AL. where he was taught what's needed to know under the sun. Born and raised in Cross Tenth ave on the East side of Birmingham, where he was molded by the principles of living (loyalty and respect). Later moving to Centerpoint Al. where he made his mark in sports and found his passion in hip hop. It's Poon originally Harpoon, founded his name from a US Navy missile that blow up from the inside how he looks at his career in the rap game. Later changed to just "It's Poon" by close supporters on how he's seen with his craft as "IT" the next big thing.
Quote
(It's Poon):
I never set out to be a rapper, music is what kept me sane and will be with me forever. I'm from a city that from the outside looking in hate itself. It wasn't no rapper artist coming out of Birmingham Al, only victims and 1st 48 appearances.
For a large period of time of It's Poon quest in hip hop, many artist and labels viewed his craft as too complex and needed to be dumbed down but Poon refused to be just another sound in the "in crowd". He then furthered his talent with the attitude of alter ego's, thinking of himself as his "on" features for his songs. It's Poon then spent his time studying the game, the changes and the trends to make him being different his thing. Without being boxed in a genre within a genre like "trap music" for example, allowed Poon the freedom of creative control.
It's Poon is a lyrical beast releasing plenty of hot tracks like Say Nomo, She Asked Me and Power. He has released 5 mixtapes as an independent artist: Smoke Signals, Crack Coacoa 2.0, Shots Fired, The Mind In The Mirror 1 and has been on a rap high with his April 2019 release of The Mind In The Mirror 2. The Mind In The Mirror 2 will release on all platforms on a later date but is said to be a compete project, with every track being considered in fans eyes as single worthy.
It's Poon has a few artists he wants and looks forward to working with in the near future. He states that he doesn't listen to 80% of today's rap music because it all sounds like one big remix, the remaining 20% he's a fan of and salutes. It's Poon says he's not just a rapper or songwriter but a true artist. He states he loves the challenge of listening to a out the box instrumental from scratch, making every line after the beat drops hot until the end of the song is the only thing acceptable for me.
It's Poon considers himself as a loner with his spare time, giving access to only family and close friends in which he calls "fam". In Poon's eyes the streets and business has only showed him one thing: "They only deal with you if it's beneficial, so I'm just returning the favor." His words spoke volumes... He also stated that he's not a fan of being extra flashy, not speaking on a watch or a couple of chains but the extra. His mentality is, if you're financially stable with a sound mind then what's left to prove. Poon is one of the most authentic artist in the game with a gift of word placement and genuine punch lines. Its Poon is defiantly in his on lane and plans to make a big impact in the rap game for his state and for those that said it couldn't be done. "Never Say Never".
If you're into mumble rap It's Poon may not be the new artist you are looking for but if you enjoy real content and subjects beyond the norm, then he might be the new artist to follow. It's Poon has plenty of original topics and more to come. He is defiantly an out of the box thinking individual with his views on life and his music career. He's not into trends but setting the bar high for his peers, what's needed in the industry today.
He was featured in recently released Lifoti's June 2019 influencer issue, you can check it from below link's for your country: