Introducing London based unique songstress ILONA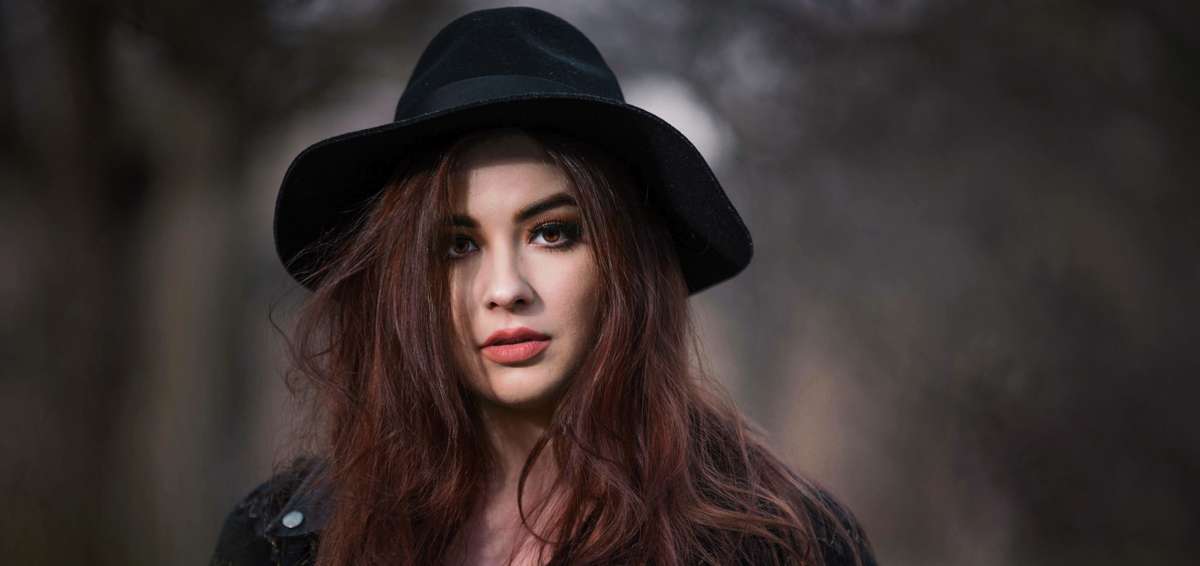 Originally from Bulgaria, but based in the UK for the past 15 years, ILONA has had a life that makes her unlike many others. With a rich blend of influences to draw on, combined with her passion for music and the ability to speak 4 languages, she is truly a unique and original performer. Discovered by songwriter/producer Tony Moore (Ex- Cutting Crew/ Iron Maiden) 5 years ago, ILONA has gone from performing her first ever solo gig of 1 song live to headlining festival stages and touring the UK and US, as well as reaching number 2 on the iTunes pop charts with ''Back to You'' single released in May 2014. Since beginning her musical career, ILONA has already achieved an enormous amount. She's won awards for video as well as live performance, she's been a featured performer at SXSW (in Austin, Texas) and played shows in LA, New York, Nashville and across the US Eastern Seaboard as well as gigging through Europe and touring around the UK many times.
On April 19th, singer/songwriter ILONA released her brand new single, a song called "Rewind" that was co-written with Nashville based Michael Logen (Kelly Clarkson, Paul Carrack) and Tony Moore. Over the last few years singer/songwriter ILONA has made many trips to Nashville, both performing regularly at venues like the iconic Bluebird Cafe as well as co-writing with some of the town's most well respected songwriters and producers. She came up with the song Rewind whilst working with Michael Logen on an idea about how often long term relationships lose their magic and that to "rewind" back to the beginning would be a romantic chance to start again.
The song quickly became a favourite in her live shows and whilst in Nashville during the summer of 2018, she went into the studio to record the track with legendary drummer/musician/producer Tommy Harden who not only played with Reba McEntire for 15 years, but it's estimated he's played drums on more than 20,000 recordings. Tommy brought on board Jeff King to play electric guitar (Reba McEntire, Faith Hill, Randy Travis, Art Garfunkel, Johnny Cash) and Pat McGrath on acoustic guitar (Lee Brice, Carrie Underwood, Brandy Clark, Alison Krauss) who were also joined by regular ILONA band member KT Parker on Bass and Tony Moore on keyboards and BV's. The song was done during a "Nashville Session" meaning the entire instrumentation of the track except for vocals was recorded and finished in 30 minutes ! ILONA says "I have never seen music made so quickly before, everything was a first take, the musicians were incredible and the whole experience was inspiring to be part of."
Along with her own headline shows, ILONA has also supported Passenger, John Illsley (Dire Straits), Jamie Lawson, Newton Faulkner, The Dunwells, Jillian Jensen (US American Idol), Adam Ant, Paul Rodgers, Willy Mason, Daniel Bedingfield, jammed with Ed Sheeran and even performed at The House of Commons and the American Embassy in London. ILONA is currently working on her debut album. Others have likened her voice to Shania Twain, Karen Carpenter, and even Sheryl Crow, but ILONA also has something very special all of her own. A unique tone, a natural sense of dynamics and the ability to sing a lyric, tell a story and make people know she means it.
Though she was featured in recently released Lifoti's June 2019 influencer issue, you can check it from below link's for your country: