Perry Stevens introducing brand new single, "Mirror Of Your Eyes."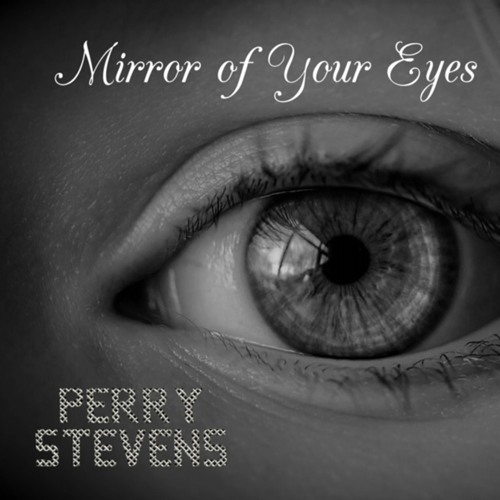 A fantastic new song with a one-of-a-kind structure and a keen sense of musicianship, making it all the more special.
Some artists are more than musicians. They are natural-born storytellers with a passion for connecting with people and tell powerful stories with their music. This is definitely the case of Perry Stevens, who has always managed to set the bar higher when it comes to quality songwriting and world-class performances. In addition to his natural abilities as a lyricist and his beautiful voice, what makes Perry's work stand out is also the fact that he likes to explore a wide variety of styles. From rock, to blues and folk, anything is possible for this talented and eclectic artist.
Based in West Covina, California, Perry is originally from Great Neck, Long Island. His storied relationship with music goes a long way back. In fact, Perry used to be a professional singer back in the 70s. He would stand up on stage at some of the hottest clubs in town, but even though he had many opportunities, he decided to focus on his family instead: being away as a touring musician was going to be quite difficult, especially since he had gotten married and wanted to be there for his folks. The waiting definitely was worth it. Recently Perry started making music again, and it is safe to say that he is more than making up for all the lost time, with so many quality song releases at a very fast rate. One of his most recent tracks is a pleasant and beautiful single titled "Mirror Of Your Eyes." With this one, Perry was definitely onto something quite special and decidedly unlike anything else available on the musical market today.
The song takes on a very unexpected turn for Perry, who combines his charming vocal style with a modern electronic type beat. This a perfect example of an artist who is always looking to evolve and try new things, going outside his usual comfort zones! The track begins with a really lush synthesizer melody, going for a modern EDM vibe. The production is crisp and impactful making for a diverse and exciting feel. The drum machine beat is very groove driven and there is just so much rhythm, taking the song to the next level. Perry's vocals fit the electronic format really well. His sound is as expressive as ever, and I really love how he managed to create a song that somehow combines the punch and energy of modern music with the emotional responses of oldies and lyrics that actually have some deeper substance! If you are a fan of artists such as Pat Boone, Elvis Presley, Paul Anka, Johnny Cash, Roy Orbison, or Neil Sadaka, you are most definitely going to enjoy this one. Imagine if any of those classy acts had the chance to perform with an electronic production vibe - this is exactly what Perry has done here, allowing different musical worlds to collide beautifully! This song is also particularly outstanding when it comes to the sheer quality of the production.
I really enjoy how everything is coming together so seamlessly, giving the track a very distinctive flavor. Perry Stevens is definitely up for a fantastic new years of music and songs, and this track is a testament to the fact that this talented artist is always happy to set the bar higher for himself, and for his growing international fanbase. One of the reasons why so many people are turning to Perry's music is that he always pushes the boundaries as a singer, trying new ideas all the time and daring to mix genres when many other artists would stick around to some familiar sonic coordinates, so to speak. This is a fantastic song, which excels from every standpoint. From the quality of the instrumental, down to the timeless vibe of Perry's vocals, everything hits the mark!
Do find out more about Perry Stevens, and do not miss out on this amazing new release from an artist who never seems to stop surprising his audience with more and more amazing songs!