Intro_P An Ode To The Soul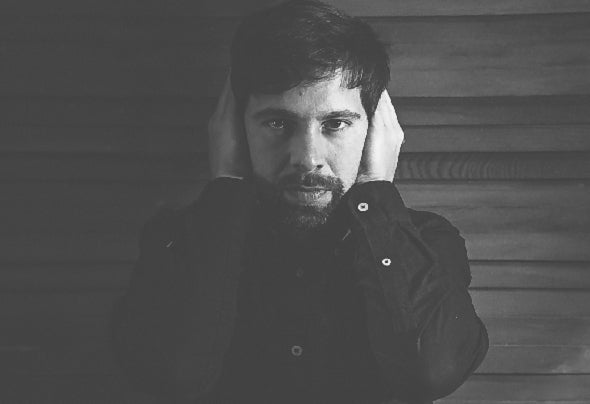 To begin with, let´s reveal something about Intro_p´s character, who´s priority in life is doing something with passion and joy, always looking for new ways to learn and inspire other people to do the right thing.
His motivation with music is to offer people a balanced concept of dance music and other genres besides the club scene. Especially he is interested in unconventional dance music, inspiring imagination, evoking emotions and suitable for different situations or even audiences. For this purpose, he combines in his productions dance music patterns with different melodic and harmonic elements in an intuitive way, leaving sometimes rules or formulas behind.
Born in Malága (Andalusia) in a family of musicians in 1977, music has shaped his life since he was a little child. From Kraftwerk, John Fox, Soft Machine, Klaus Schulze, Brian Eno, Steel Pulse, King Crimson to Depeche Mode, his early influences are diverse and have greatly enriched his understanding of music and life.
In 1995, at the age of 18, he began to finance his engineering studies with DJ Gigs. Money is not what moves him, but the passion and the interaction with people through music. Even after working as mechatronics engineer for 14 years, his passion for music never died.
In 2004 he founded the label Neovinyl together with the artist Baldo (Good Ratio Music, BLD Tape Recordings). Shortly afterwards he moved from his hometown Málaga (Spain) to Cologne (Germany). Since then he has founded several event series such as "Rampa Zampa" and "Forest Trump" (where he and other artists perform), the Coworking Space "OutofSpace Studios", dedicated to professionals from audio-visual & media, and his own Label "Introp Music".
Intro_p has been telling for years his own stories through his music productions and DJ-sets. He has continuously developed his own concept of club music since the the middle 90´s. Influenced by his life experiences, the purpose of his dj-sets and music productions is to bring people strength with authenticity, all along following his instinct to bring a balanced mixture of melancholy and joie de vivre.
Intro_p experiments with other music genres besides the dancefloor music, like Ambient, Psychedelic Rock, New Wave, Soul, Disco, etc. He is very thankful to his parents for having a great music collection. As an only child he grew up with a turntables and thousands of records. At the age of 18 he had his own collection constantly growing, discovering plenty of underground bands and genres from the 60s until the present.
To name some artists that have influenced his sound: Kraftwerk, Klaus Schulze, Jon Fox, Ultravox, Simple Minds, The Church, Stranglers, King Crimson, Can, Gong, Sly & Robbie, Soft Machine, Devo, Depeche Mode, Autechre, Boards of Canada, Four Tet, Bonobo, Trentemoeller, David August, Max Cooper, etc.
On the other hand, he started into djing in 1995 because of his fascination for Jeff Mills, Laurent Garnier and Richie Hawtin. At was because of them, that he started to visit clubs and paying attention to the music as in a concert.
Intro_p looks always for new challenges, like trying not to repeat himself and to imprint his current state of mind in his productions. For this reason, he avoids every time a basic workflow, experimenting new ideas on every music project. For example splitting a track into 2 parallel projects, one for drum & FX elements and the other one for more musical instruments. But intro_p is also a pragmatic guy: a part from own recording material, and a couple of hardware gear, like Minimoog and Walldorf Streichfett, most of his elements are processed in the box. He loves working with Ableton, Max for Live, Maschine, Komplete, Kontakt, U-he and other 3rd party Plugins for audio design experimentation.
In 2018 he founded OutofSpace Studios, a community of creative professionals based in Cologne´s quarter "Belgischen Viertel". With several offices and music studios, where great people from several fields work together every day.
Though he was featured in recently released Lifoti's September 2019 issue 09, you can check it from below link's for your country: