Glen Foster Group – Party Out There Tonight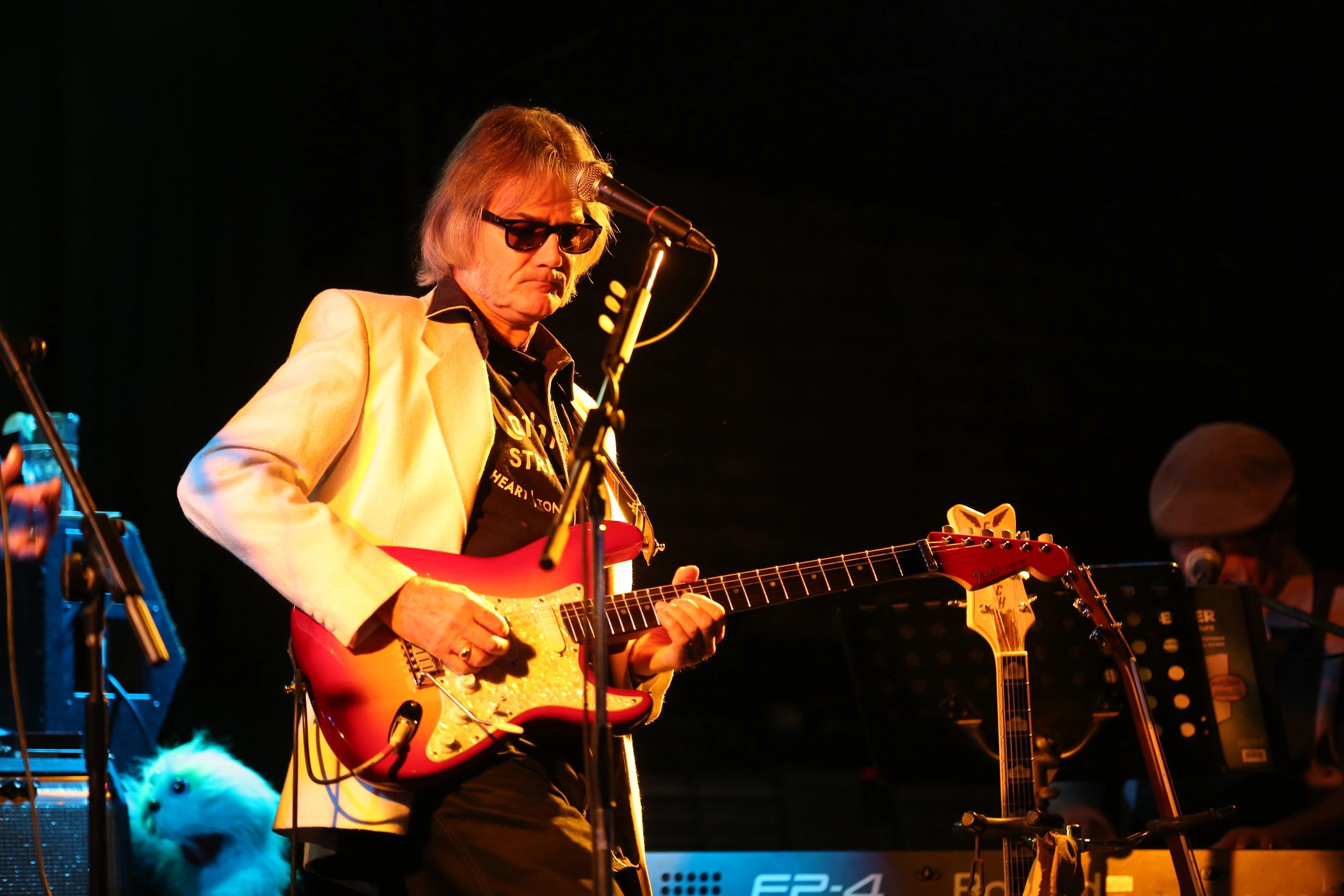 Glen Foster takes his fun seriously. Especially these days.
"Right now I'm into creating a positive message," explains the veteran singer - songwriter and accomplished guitar slinger. "I want to be encouraging and not just concentrate on all the negative things in the world. As a musician, an entertainer, I want to be uplifting, put a smile on somebody's face and maybe make them laugh a little bit. I don't want to be on a platform or be a preacher. I just want to make great music that people like."
The respected B.C. artist's positive mission statement couldn't be made any clearer — or more enjoyably — than it is on his latest single Party Out There Tonight and its high - spirited video. An old - school rockabilly raveup fuelled by a tastefully twangy Telecaster lick and driven by a bouncing boogie beat, the lighthearted retro - rocker is guaranteed to be in heavy rotation at your next hoedown or throw down.
Of course, that's to be expected from a song co - written by someone who shares Foster's desire to make people laugh — along with his name. "Thanks to the marvels of the Internet, I hooked up with the well - known comic Glen Foster — That Canadian Guy," says the musical Foster. "We even did a show together once to coincide with one of my album releases. It was pretty neat. Then about a year ago, he sent me some lyrics. I came up with what I thought was a very cool guitar lick and wrote the song from there. When we played it for people, everybody liked it."
The video shoot at a farm came tog ether almost as serendipitously — though it was close. "I got a hold of my friend who owns and operates the farm and said, 'Let's have a party.' He's got a stage out there and a PA because he has a party there every summer. But this was November. Still, we got everybody on board. Then we had rain for two weeks. It was terrible. But lo and behold, on the Saturday of the shoot, it was warm and the sun was shining. So we went out and lit a bonfire and it was pretty neat. I think it reflects Canadian life: People are bundled up but we're still outside playing rock 'n' roll."
Whether talking or rocking, Foster makes it all sound and look easy. Of course, easy is easier said than done. It only comes with decades of blood, sweat, toil and tears. Foster knows that first - hand. For him, music is a lifelong labour of love. He grew up on a balanced diet of guitar bands like The Ventures and Santo and Johnny, pop icons like The Beatles and Beach Boys, and singer - songwriters like Bob Dylan, Neil Young and Paul Simon. He's criss - crossed the country with countless bands, backing Ray Materick (Linda, Put the Coffee On) and fronting his own group The Falcon. He's gigged with everyone from Lighthouse and Dr. Hook to Stan Rogers and Valdy to Sammy Hagar. He's played Massey Hall, the El Mocambo, The Ian Tyson Show and the 2010 Winter Olympics in Vancouver. He worked with Daniel Lanois when the famed producer's studio was still in the basement of his mother's house. Bottom line: He's been there, done that.
Along the way, he's created an impressive catalog of adventurous, meticulously crafted music: Two Falcon albums, and four with the Glen Foster Group. GFG's 2010 debut Trusted Tried and True featured guests like David Gogo, Gerry Barnum and The Turtle Doves. The 2012 concept album The Reckoning raised the bar with ambitious song craft and political lyrics inspired by the Occupy Movement and Arab Spring. 2015's acoustic outing Leaving the Lagoon featured bagpipes while 2017's groovy, celebratory Music Alchemy co - starred a horn section. He's even got a best - selling holiday single: The Spirit of Christmas, released in 1986 and remastered in 2011 for its 25th anniversary
Though the group was featured in recently released Lifoti's September 2019 issue 09, you can check it from below link's for your country: