Saxy Rachel' "Speak Now" and with a couple secret projects.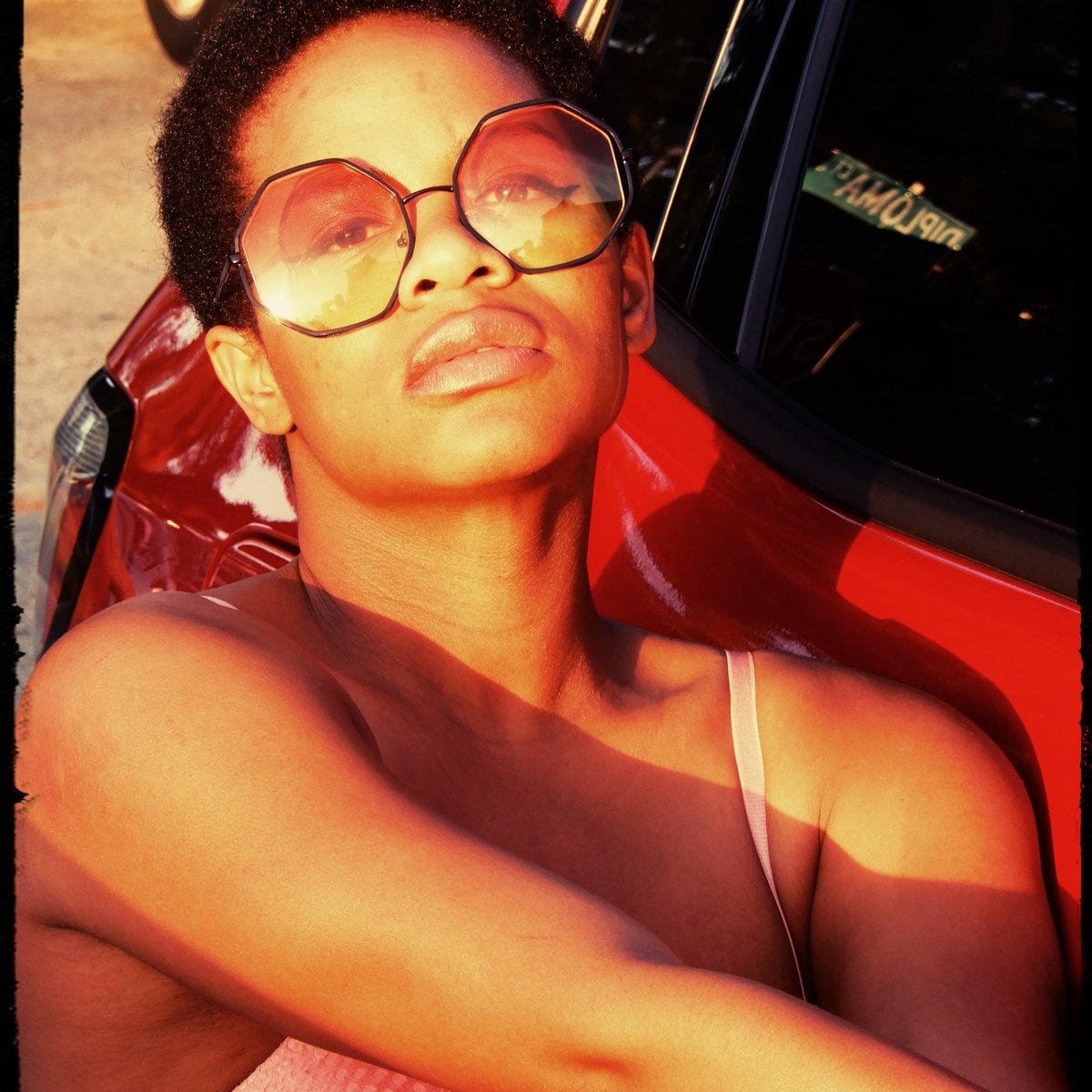 Rachel Holley, also known as Saxy Rachel, was born in Hampton, Virginia, but raised in Compton, CA. Despite all that she faced as a child, Rachel exceeded expectations in school and in music. At the age of 11, she began learning to play the saxophone. Music became her primary outlet for everyday life. She was dedicated to one day be the best she could be. Little did she know; all those obstacles would mold her into the woman she is today. Rachel is the seventh child of twelve; her childhood was quite the challenge. Growing up, she worked hard to balance helping with maintaining home and keeping her grades up. Her mother would work late nights and sometimes left her in charge of meal planning. There were times when the family struggled with food and clothing. It is with prayer and a united cause that they made it through. The family attended Revelation church. Members of the church stepped in to help whenever they could. Through their efforts and her mother's guidance Rachel learned a sense of community.
She and her siblings participated in many church events and outreach programs. Rachel joined the choir and youth program. Regrettably, she stopped attending church due to a series of misfortunes. However, Rachel held on strong to what she believed in and continued to trust God. She simply has a love for others she cannot let go of. Nevertheless, Rachel continued her pursuit in music. Nothing was going to deter her from being the best saxophonist she could be. She went on to high school ready to give it her all. Rachel practiced countless hours on the saxophone. She played sax among other instruments in Dominguez High School marching band from summer 2005 to Christmas of 2008. Rachel was appointed band major in 2007, where she led the band in many parades and field shows. In 2009 Rachel moved to Virginia, at which point she decided to play string instruments. She took on the violin and cello. Although these instruments spoke to her, she continued to improve her saxophone skills. Virginia became a window of opportunity and new beginnings. After earning her high school diploma, Rachel moved back to California and continued to play the saxophone. She picked up shows at local coffee shops, churches, youth centers, and much more. Rachel managed her career and ended up making some awesome connects in the music industry. She worked alongside promotion teams and other artist seeking to help them achieve their dreams.
Rachel enjoys giving back to her community. She is not rich in wealth, but she has a big heart and gives her gift of song to all that would like to listen. Rachel attended Compton Community College where she met her mentor and professor Harvey Estrada. There she learned to produce and engineer music. It was then that Rachel decided to become more self-sufficient. Rachel began song writing and composing for other artists. The name Saxy Rachel came about when she was recording at Lujon Records in Compton California. Her friend and music peer Nathaniel suggested the name Rachel Saxy, but both agreed that Saxy Rachel had more of a ring to it. She has since touched the lives of a multitude of people either with her spoken word, voice, or saxophone. Rachel does not like to place a cap on her abilities. She frequently states:
"There are no limits to what God has in store for me and the lives of the people around me."
Makes since with all the musical ventures she has taken and plans to undergo. Rachel is now a mother of six children, four of which born to her. She loves and cares for them all and instills all she has learned in them. Given all the training she had as a child, balancing work and home sure seemed like a piece of cake. With the love and support of her fiancé, getting things done is much more manageable then it ever has been.
Rachel has released songs gaining great exposure on music platforms like numberonemusic.com and reverbnation.com. Her new album, "Speak Now" is to be released this fall along with a couple secret project to be announced in the upcoming months. Rachel is devoted to reaching the hearts of her fans not just their minds and bodies. Rachel posted on Facebook:
"I just want to do good and influence good decisions"
With all that is said, Rachel is driven by her love for people and her passion for music. From voluntary to monetary, she is a willing participant in uplifting others. Her music is just the tip of the iceberg.
She was featured in recently released Lifoti's June 2019 influencer issue, you can check it from below link's for your country: