Emerging Hip Hop Artist Dashawn aka. "Apex Kalm" Grady Is Taking the World of Hip Hop Music by Storm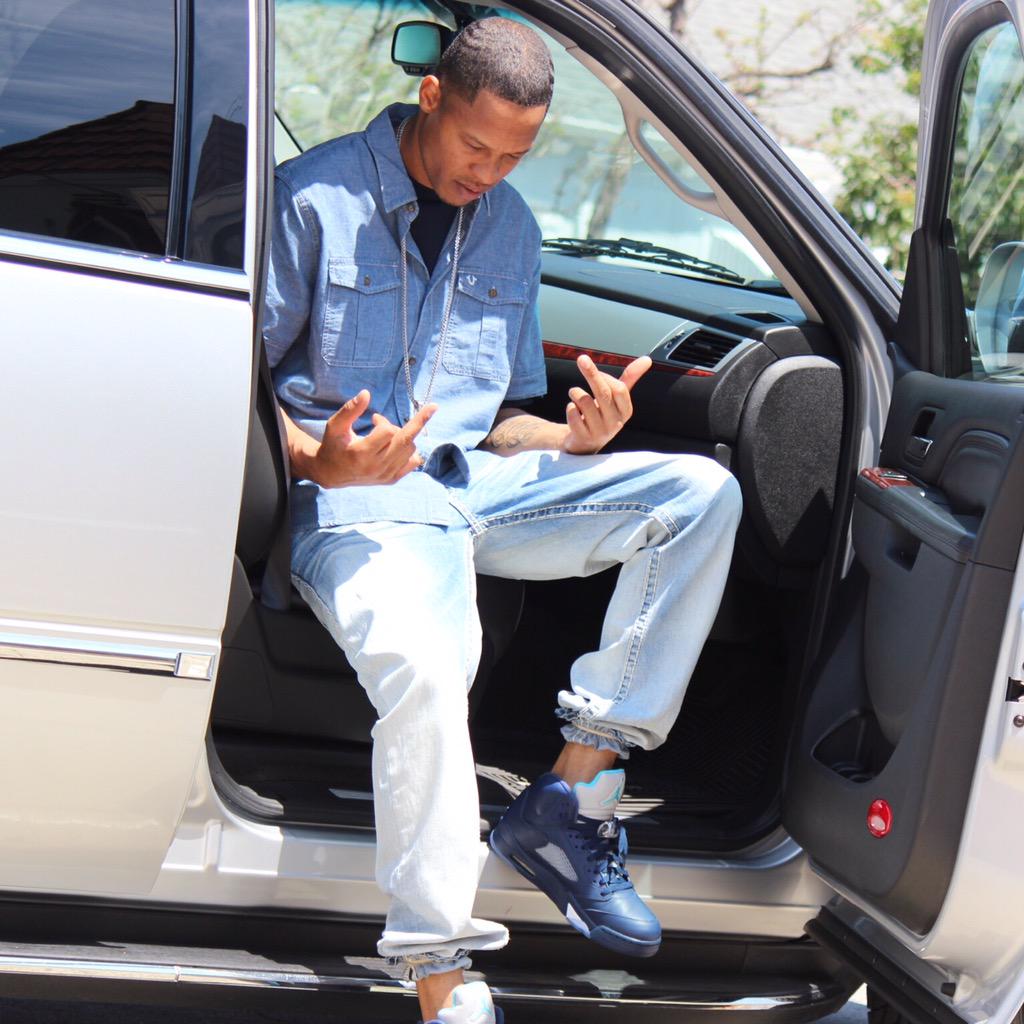 We have seen some amazing emerging hip hop artists in recent times. They have not only made a place for themselves in the industry, but they have also won over the hearts of their fans. Hip hop music is a highly competitive industry, and it is not easy to get recognized among hundreds of local and international artists. However, with their passion, dedication and hard work, many hip hop artists are able to reach the top. One such emerging hip hop artist is Dashawn, aka. Apex Kalm. He started his hip hop music as a hobby. However, he found his true calling in hip hop music later on and now pursues it earnestly. Dashawn was born on October 5 th , 1983, in Oakland, CA. His mother moved him and his brother to Parrot Village when he was just 2. Parrot Village is a low-income neighborhood located in the little town of Alameda, CA. They still reside in the same locality. Dashawn grew up as a big sports fan. However, he also had his musical influences early on from the likes of Lil Wayne, Fabolous and local artists like Mac Dre and E-40. Listening to their singles incited deep interest in him for the hip hop genre of music. Dashawn first started to rap as a junior when he was attending Encinal High. This was the first time he used the name Kalm Shawn. After this performance, he finally realized his passion for hip hop music. Since then, he has never looked back.
Kalm was obsessed with complex, clever and punchy lines right from the beginning of his passion. He looked up to his inspirations and his style started to emulate some of his favorite hip hop artists. Hence, he started thinking about recording in studios and taking his passion seriously. It all started as a hobby. He would hook up with a friend who had an in-home studio. They started doing recording sessions as fun, but this soon turned into something more serious. Kalm only became more dedicated about his hip hop talent and music and decided to pursue it wholeheartedly. Kalm is the product of the streets and that is evident in his rapping style and the topics he chooses. You can catch Kalm's blazing hot tracks on real-life topics like money, love, women, cars, fame, his mother, motivations and much more. He strikes a chord with the people of the streets and his tracks are loved by them because they can relate to his music. Kalm is a well-rounded artist. He creates tracks on the topics of the common man. Everyone can relate to his singles one way or the other, which makes him the rapper of the common man. He has grown over time and has developed his skills through hard work. His passion for hip hop is only growing, and that is evident in every new single that he releases.
He attributes his success and passion to his influences and inspirations in the game. He is inspired by both old and new hip hop maestros, which is evident in his hip hop music and style. Check out his music for yourself and join him as he heads towards the next chapter of his musical journey. He is currently working on an untitled mixtape for summer 2019. Listen to his trendy, hot and catchy beats in his previous works: "Discography: 2016", "The Kalm Before the Storm" and "2018 All on Me".
He was featured in recently released Lifoti's June 2019 influencer issue, you can check it from below link's for your country: