Perry Stevens - Boulevard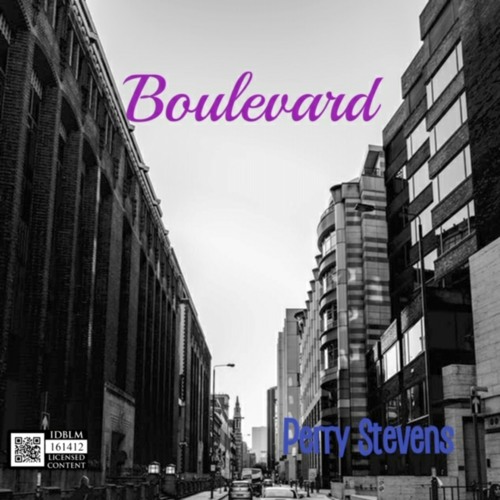 An emotionally charged song with beautiful melodies and poignant lyrics.
Signer and songwriter Perry Stevens is back on the scene with a brand new single titled Boulevard. Perry himself admitted that this is one of his favorite singles he has ever released, so you definitely know that you are onto something very special when the artist himself feels so good about his material! If you are familiar with Perry and his iconic style, you might know that this song feels like a quintessentially Perry Stevens track from the moment you press play. His blend of vintage and modern sounds is as distinctive as ever and he knows how to capture the imagination of the audience with his style. When Perry sings, he does not just come up with vocal melodies. He tells powerful stories, which connect with the crowd on a much deeper level. This song was actually not written by Perry himself.The track was originally written and performed by Dan Bryd, but Perry acquired an exclusive license to sing it! He has been in love with this song for quite a long time, and it is definitely an amazing feeling for him to be able to share his own recorded version of this amazing track. Perry's fans had been asking for this particular song, because they love his spin on this one and he sings it in such a personal way that sets the bar higher.
For those who are interested in comparing the original version of this track with Perry's passionate rendition, the original song is now readily available on Youtube. I actually listened to both versions back to back before writing this review, and I really loved both versions. This is a beautifully written song, to begin with, so it really stands out for its own merits as an amazing song. However, Dan and Perry both give it a very personal spin. Dan's sound has a nostalgic vibe to it, while Perry's version has a different dimension to it. Perry's distinctive vocals make for a very interesting new direction, giving the song a lot more richness and depth. It is really amazing how the very same songs can convey so many different emotions when performed by different artists who have a different outlook on the track. This is the reason why I love covers so much if they are done well -and this definitely appears to be the case here. What I love about this particular release is definitely the fact that if I did not know that it was not a song written by Perry, I would definitely swear it was another one of his compositions. He has a beautifully distinctive style, filled with passion,emotion, and the willingness to tell a powerful story. Musically, the instrumental track is just as balanced as Perry's fantastic vocal performance.Perry Stevens has often been acclaimed for his ability to sing romantic songs with a passionate feel. The lyrics of this track are in tune with Perry's sensibility as a songwriter and I love how he interpreted the lines on this song.Like all of the other songs in Perry's ever-growing musical portfolio, which is really outstanding about this track is the sound of the production.
Perry became a true master at creating a distinctive blend of sound, which actually feels like a combination between the warmth of beloved vintage records and the feel of modern releases. His vision is to reach out to a younger generation of listeners and get them to truly appreciate the authentic vibe of older music, while still coming out with songs that feel fresh and inspiring for people from all walks of life.Ultimately, this is yet another excellent milestone in Perry's soaring career as a musician. This song showcases the fact that Perry is not only excellent when it comes to singing his own songs. He is also an admirable interpreter, who can perform other people's songs with just as much passion and dedication as you would expect from a person who genuinely feels something about the music.
As they say, the best artists are not just the ones who move people with their art. They are the ones who let themselves be moved by the art they make too, and this is definitely why Perry is reaching deep into the hearts of so many listeners out there!
Find out more about Perry Stevens, and do not miss out on Boulevard and other songs from this talented artist and songwriter.