PaperSailor: All Alone at the Helm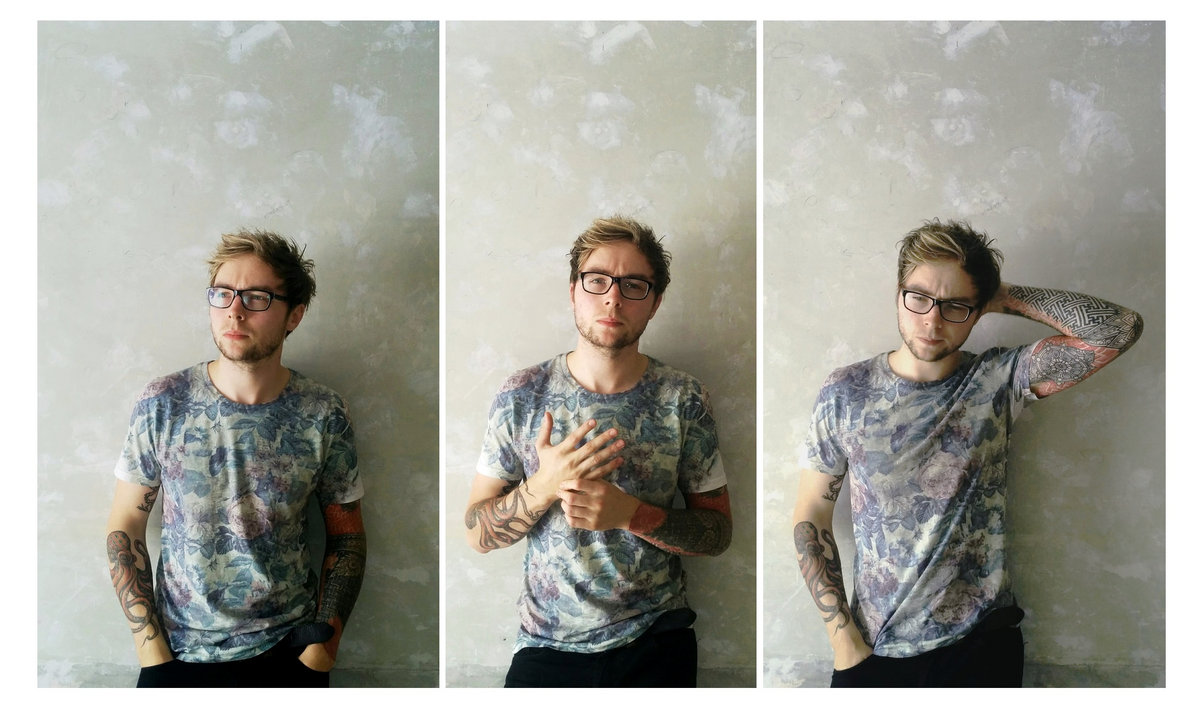 Like everyone, PaperSailor is no stranger to personal strife. We all have our crosses to bear, our grievances to air, and that's exactly what PaperSailor was born out of. Tired of constant let downs and set backs, Michael decided to take the tried and true idea of a "band", twist it around, get rid of the dead weight and tackle this daunting beast alone. A year and a half in, it seems to be working. Based in Glasgow, Scotland and initially inspired by two personal heroes (Dave Grohl and Trent Reznor, who recorded the first Foo Fighters album alone and the man behind Nine Inch Nails, respectively), Michael was looking to try something different.
"I've been playing live music since my late teens in several different bands to varying degrees of success, and after some life altering experiences I decided to cope with them only way I could: write about them."
Rather than just pick up an acoustic guitar and play the singer-songwriter card, a style he felt was already overflowing in the local scene, this had to be something that stood out from the crowd. Being a drummer first a foremost, this definitely wasn't going to be easy. Michael could certainly play guitar and bass, even sing a little, but to write and perform everything? Talk about a big leap. Not to mention how this would all work in a live setting. To test the waters, the first PaperSailor single was recorded and released in early 2018 titled " We Could Be Insane ".
"I won't lie, it was a hugely nerve-racking experience. I had recorded before with previous bands just as a drummer, but this was a whole other world. James - whom I've known for some time and owns Soundshape Studios that I record in - was a tremendous help boosting my confidence with this project. He really helped alleviate any anxieties I had."
The single was a moderate success and even helped land the debut PaperSailor live performance at the legendary Scottish venue King Tut's Wah Wah Hut in his home town of Glasgow, supporting indie rockers October Drift. The catch? The show was less than two weeks away and the live logistics were still being worked out.
"I was hardly going to say no to King Tut's, was I? That's a pretty incredible place to land your first gig!" Not wanting to rely on old trappings or tread on worn ground just for old wounds to resurface, he decided to forgo other band members and keep this as a true one man band effort. "Short of attaching a make shift drum kit to my back, strapping a guitar on my shoulder and throwing a harmonica around my neck, I thought about singing and playing drums on stage. By myself. "Why not?" I said to myself. It's bizarre, sure, but I can't think of ever seeing that before. The rest could just be a backing track. Rappers go on stage and perform to a backing track, so why can't I do that while playing drums and singing? "Sure enough, for as strange as it sounds, it legitimately works. Every gig I've played since then, people have been astounded that I go on stage and do what I do. That I do everything seems to resonate with people. Which is hugely humbling to hear."
Michael has went from strength to strength following his debut single release and live performance, with a slew of gigs in and around Glasgow, supporting fellow Scottish rock band Pseudo Satellites for their debut album launch gig, supporting rising Bristol-based grunge band Soeur during the Glasgow leg of their tour, as well as releasing a follow up single entitled " Lizard Love " earlier this year. The horizon for this one man band is looking very bright, with another single to be released before the year is up, and a debut album is in the works. It takes a lot of work to be in a band with multiple people, let alone doing it all by yourself, but Michael had this to say regarding the matter: "
It's been a hugely therapeutic process, as a matter of fact. I've never really been one for wearing my life on my sleeve, unlike most people on the internet these days, so to use this medium to express my inner-most thoughts and experiences has been kind of life affirming. It hasn't been easy, but what in life worth having is? "I guess my hope is that when the album drops, people connect with the music in the same way I did during the writing process. That's all any musician really wants. That personal connection with the audience." The debut album is due for release in early 2020, and the planned stand-alone single will release for the 2019 holiday season.
Though he was featured in recently released Lifoti's September 2019 issue 09, you can check it from below link's for your country: