The Music of Fantasy: Laz Lore's unique sound creates a sense of emotion and epic dream state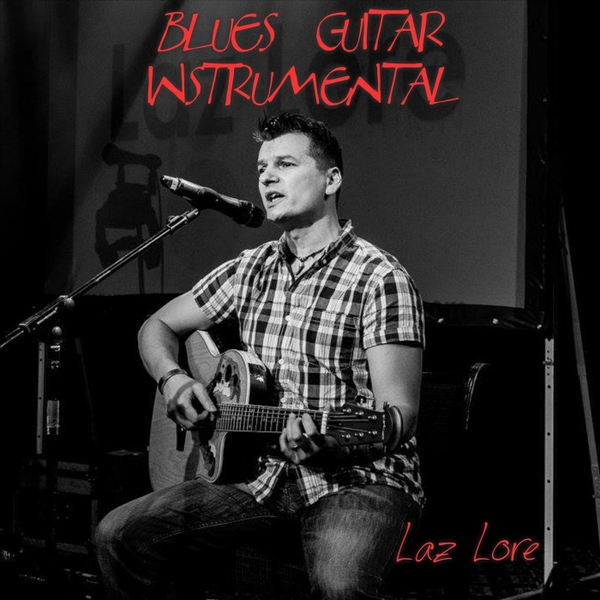 By Natalie Torpey
Laz Lore (Laszlo Fitos) grew up in a small village in the east of Hungary called Tiszalok surrounded by a forest, beautiful riversides, and with vine yards up on the hill. From an early age he spent a lot of his time in nature, something which continues to inspire him today. Indeed his song "The Silence of Life" is based on his childhood memories of his time wandering freely outside. Laz was a kid in the 80's and early 90's when communism crumbled and fell in Europe. Laz Lore's uniqueness and artistic talent was noticed at the age of 5 years by his parents and school teachers who supported and encouraged him to develop his skills. Consequently he is classically trained in both art and music.
As a teenager Laz listened to the pop charts radio, using his tape recorder to capture his childhood favorites: Alphaville, Depeche Mode and The Cure. Laz Lore's independent musical journey began when he received his first instrument an orpheus electric guitar on his 14 th birthday from his dad. He started playing in a local band "Elevator" formed by four teenagers. They performed at some local alternative clubs and their music was played in discos. This was when Laz also started to show his interest in synthesizer workstations and he learned how to use the electronic sound effects which became his most dominant musical strain. Laz began composing his own music at the age of 17 whilst studying music and fine art. Later while living in Budapest he was surrounded by different types of music which alongside professional tutoring has proven extremely influential.
Laz moved to the UK in 2005 from Hungary giving him the opportunity to meet and collaborate with other artists. For several years now Laz has worked with many vulnerable people in various settings including mental health and learning disabilities. His instrumental piece "Pulsing Mind" was written to support people suffering from anxiety and depression. It intends to take you into an atmospheric world where music can express what a mentally broken mind and spirit stepping into recovery can feel like. As part of his everyday work Laz leads a therapeutic music workshop in a forensic ward, teaching patients how to play, record and edit music. In the UK he gained recognition after uploading his music to online multimedia platforms.
On the website Reverbnation Laz very soon reached No 1 on the UK Local Alternative chart. Laz performed his own composition "Pure Heart" on the UK song-writing contest semi final in 2018. Laz takes his inspiration from a variety of artists including classical and soundtrack composers like John Williams, Ennio Morricone, Vangelis and from the modern alternative and electronic style such as Robert Miles and Depeche Mode. Some people say his voice sounds like David Bowie and his music reminds them of Pet Shop Boys.
Laz writes and produces his own original material and cover songs from his home studio in Southampton. His primary instrument is a Yamaha PSR S 910. His songs combine guitar, keyboard, effects and rhythmic drumming. According to reviews his musical style is eclectically alternative, both instrumentally and vocally. The high energy up tempo beat, bubbling electronic sounds takes you back in time to the pop music sounds of the 80's, with the profession and quality of today's contemporary electronic dance music. Due to the mental imagery created by Laz Lore's music it is easy to find yourself drifting away into a fantasy realm. When you listen to his instrumentals you can envisage a science-fiction world and feel uplifted.
In his latest cinematic single release "Evolving" Laz arranged the instrumentation in a very mythological way which gives a calming sensation and makes you feel very relaxed. It encompasses the reality of how music can be seen visually with great imagination. Laz Lore's music is energizing and fun listening too.
Though he was featured in recently released Lifoti's September 2019 issue 09, you can check it from below link's for your country: